Antique Buildtech was established in 2005 as a private limited company with the motive to provide the best of engineering consultancy services to its customers. The Company is committed to offer engineering services of the highest quality to ensure state-of-the-art technology, economy in project and product costs, timely completion of assignments, environment-friendly and customer satisfaction.
The company is engaged in consultancy of infrastructure projects specializing in Highways. We provide complete range of services from planning to detailed design services for various National Highways, State Highways, rural roads and other road projects for various Government institutions and private organizations. Our services embrace the whole of the project cycle from data collection through Feasibility and Planning Studies, Detail Design Reports, Pre-Tender Engineering, Traffic and Road Safety to the management of operations and maintenance activities. Social and environmental impact assessment studies are conducted for all our assignments.
The company is associated with well-known clients and departments such as PWD, JDA, RSRDC, NHAI, NHIDCL, MORTH etc.
We comprehensively get involved right from the first stage with our customers and provide them the maximum of satisfaction with value for money. We believe in establishing a healthy and long-lasting relationship with our clients. We are committed to excel for the benefits of our clients with a firm focus on quality by adapting to changing times or through sustainable development.
We provide valuation under Insolvency & Bankruptcy Code as well as valuation of movable and immovable properties for various Banks/Financial institutions across India.
VISION
To be known as a leading, innovative organization at the forefront of leading engineering consultancy services and to provide high quality engineering consultancy which add value to the client's business.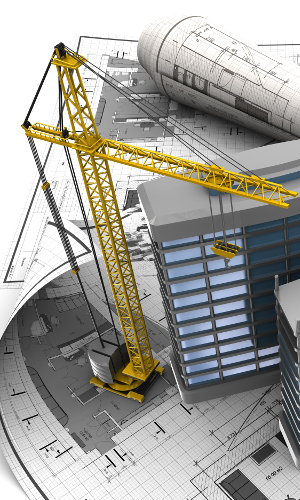 MISSION
We aim at providing the maximum of customer satisfaction at reasonable cost by collaborating with technical experts and engineers delivering technical excellence. The fundamental purpose of this organization is to consistently make a positive contribution to better working environment.
We understands the quality requirement of Customer/Industry and believes in continual improvement of business process to achieve the highest quality standards.
Director
PARESH KUMAR GUPTA
Graduate (Civil Engg.) and Post Graduate (Transportation) from MNIT Jaipur. Having experience of more than 23 years in infrastructure projects including designing of NH & SH in various states and Abroad. Experience covers preparation of various detail project reports of NH & SH and construction and supervision of Highways. Worked in capacity of Team Leader & Design Head at various projects of NH and SH.
Director
MANISH MANGAL
Graduate and Post Graduate (Environment & Transportation) from MNIT Jaipur. Having experience of more than 20 years in constructions and supervision, safety and DPR preparation of infrastructure projects implemented under BOT, Cash Contract and EPC scheme with FIDIC conditions of control. Worked with several renowned companies like L&T, Reliance etc.
Our Patron
JAIPAL SINGH SINGHAL
Retired as an officer from PWD rajasthan.He has vast experience in the field of Highways and other infrastructure projects. An inspiration behind our setup, he is part of our advisory committee.
EXPERT PANEL
B S KACHHAWA
Graduate from MNR (Allahabad) and retired as an executive engineer from RSEB, has over 44 years of experience in the field of contractual agreement and financial management. He has worked on various central and state government projects of national repute.
EXPERT PANEL
DR. SUDHIR SHARMA
Post Graduate from MNIT Jaipur. Having Experience more than 20 years.
EXPERT PANEL
DR. RAKHI GUPTA
Doctorate in economics and expert in financial analysis modeling and cash flow management
CAREER
We believe in equal opportunity to all and selection decisions are based on the qualifications and merit. We offer a unique platform to share expertise and knowledge through our multidimensional projects. With a positive & innovative working environment and consistent training to enhance the inherent capabilities we provide an esteemed career path. For more information write to us at info@antiquebuildtech.com